About me
I strive to keep and honor the three covenants I've made in my life: To God, My Wife, and My Country.
I've been successfully married for twenty-nine years and have four grown children (don't tell the youngest I lumped her in that category yet).
I have had an email address and been "online" since 1989. I've been exposed to just about every computer/software to come along since then and dived deep into many. I've built, managed and worked with lots of projects, businesses and clients of varying size, complexity and success over the years. What have I learned? Humility and flexibility.
I currently live a good and peaceful life on a small farm out in the middle of rural southern Illinois with my wife and one remaining unlaunched child. Along with a ridiculous quantity of dogs, cats, chickens, ducks and guineas.
I'm an aspiring polymath with a passion for designing, developing and learning. In my past I've been variously occupied as student, tradesman, aircraft builder and mechanic, Army intelligence analyst and linguist, musician, writer, production manager, graphic designer, software developer and entrepreneur.
What I'm doing now
I'm co-founder of Bullseyer , a digital marketing company. We provide modern marketing solutions and training delivery solutions for companies, specifically in the Financial Services and Healthcare sectors. We're also doing private consulting and development work in preparation for public offerings later this year.
I'm building back and honing my web app and iOS development skills after a three year hiatus working in the oil business. Needless to say, a lot happens in three years in the tech world.
I'm publishing my personal journal tools as a fun "add value to people" project called Journal Masters , to help people be more successful at journaling and developing their rituals of success.
I'm on the ballot in my county for I was elected to a seat on the County Board of Supervisors this November (2016) election. I don't think I have an ounce of political ambition in my body, but I was asked to run and will serve as needed. I'll update political events & issues on my Community page.
(Thank you Derek Sivers for the idea of having a now page. )
What is my personal and professional stand in life? My ethics?
I keep promises. That means I will act sincerely and competently to fulfill any promise I have made, with no private conversations in which I justify not keeping my promise.
I produce satisfaction. I design, craft, speak, fulfill and produce satisfaction for the people I cooperate and coordinate with. I don't just complete, I close the loop and produce satisfaction.
I hold others concerns in care. I organize my actions and speech so that it is clear to the people that I coordinate and cooperate with that I am aware of and hold in value their human concerns.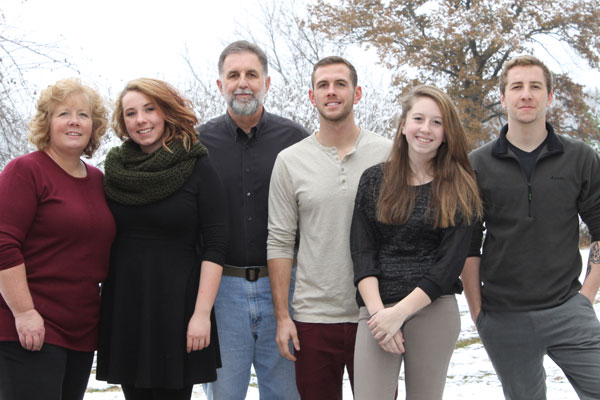 He who pursues righteousness and love finds life, prosperity, and honor

Proverbs 21:21