People
I plan to use this space to publish interviews with various thought and business leaders in my community. I've conducted a few already and am in the process of editing them down for public consumption. If you have someone in the general Franklin County area that you think I should interview drop me a line.
Politics
[Nov. 9, 2016]
Well, it was a close race with Richard McFadden. Best regards to him. Thank you to all who voted for me. Now I get to earn your vote as well as those who voted for Richard.
New adventures and challenges await. I'll have much to say about my experiences on these page.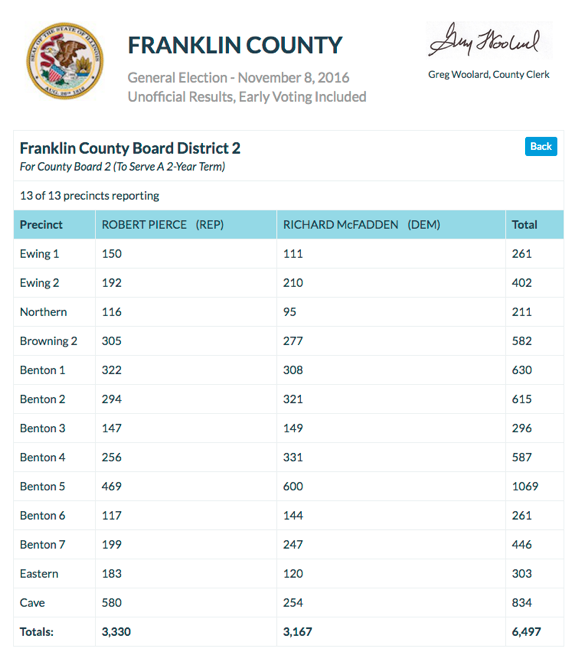 [Nov. 2016]
I'm currently on the ballot to be a member of the Franklin County Board, representing District 2 for the Republican party. The reason I'm on the ballot is because I was asked to run by someone I respect and admire. I'd never been asked to fulfill a civic duty at that level before and was honored by his request. I threw my hat in the ring and won the primary back in March (admittedly not much of a feat since there was no one running against me).
I sincerely have no desire driving me to become an elected "official." I'm the anti-politician both in temperament and philosophy. There are no egomaniacal power grab, or monetary desires behind my name showing up on the ballot (Until a month ago, I didn't even know there was compensation for a county board member. I assumed it was voluntary and never asked. Seriously.) Although I do help my neighbors and community willingly, I have plenty of projects and plans that benefit my family and tribe more directly than this board position. I do have some valuable leadership and business experience that could possibly be of use to the community and responsibilities of the board. I'm certainly willing to devote some of my time to helping.
Maybe I'm worth your vote; I think I probably am. Really though, how much worse can it get continuing to vote in those with political ambition and agendas? If elected I'll give my best effort to serve and contribute to the business of the county board, in line with my values and principles—if not I'll get back to my regularly scheduled life.
"Make Franklin County Great Again!"
Whatever happens with this election,I hope we can all work more successfully for our best interests and the interests of our communities. I think we, in Franklin County, have a rich and fascinating history and should review the principles and thinking of our namesake, Benjamin Franklin, to rebuild and revitalize our area.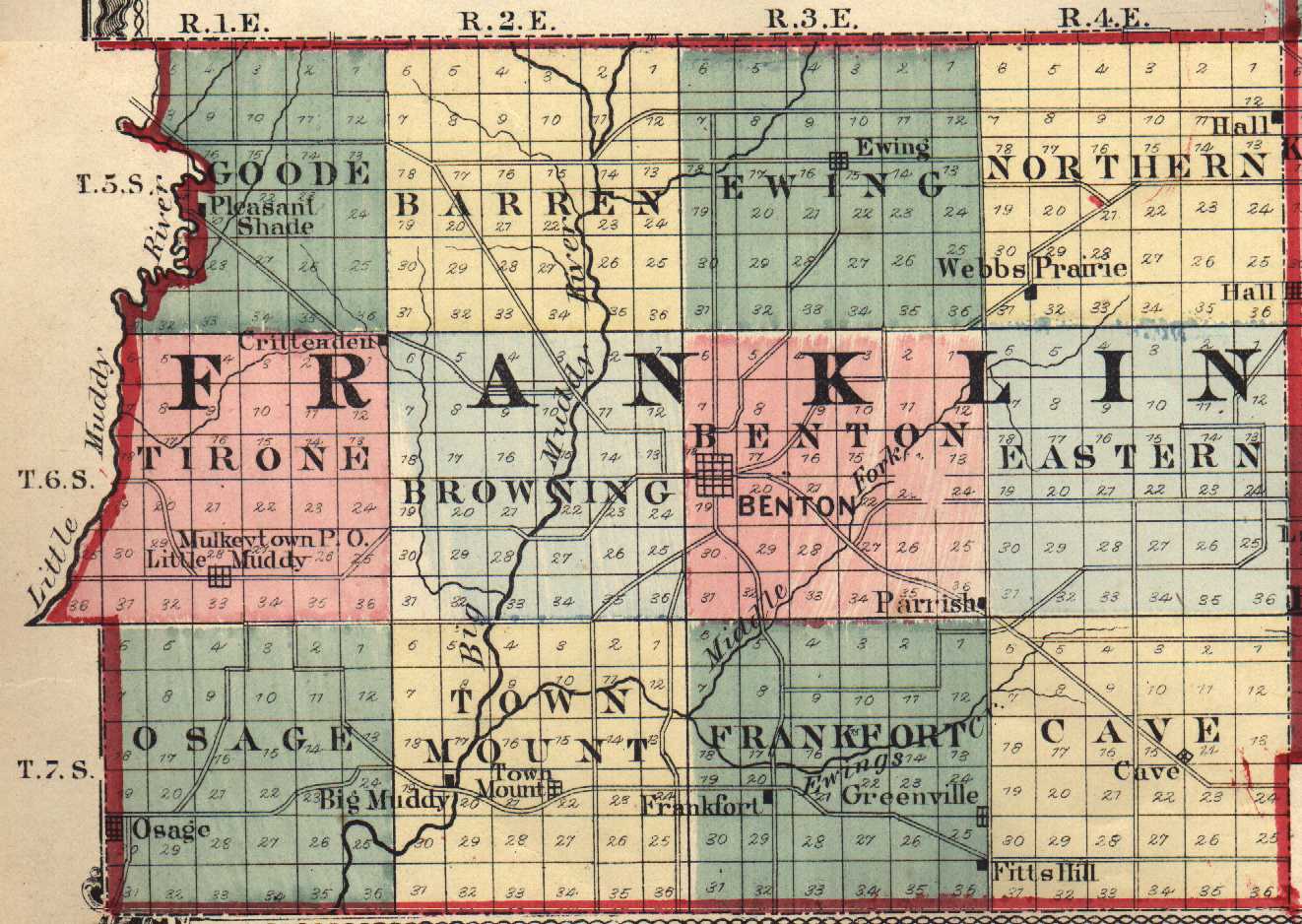 The Constitution only gives people the right to pursue happiness. You have to catch it yourself.

Benjamin Franklin